Hello! we are Shri Sai Printers
a creative packaging and printing agency that believes in the power of creative ideas and great design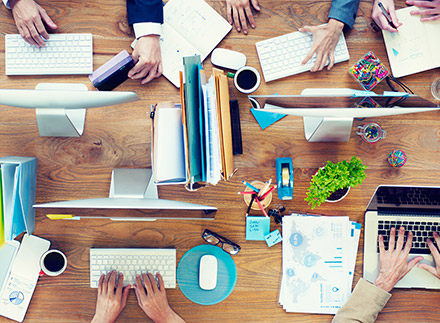 About Company
Shri Sai Printer is the prominent printing and packaging company located at National Capital Region having its factory at Bawana with over 10,000 square feet of built up space. We have attained phenomenal success in the printing industry over the years. We are one of the leading packaging solutions provider and work with India's largest companies to strategically provide value through sustainable product packaging and increasing overall sales by making the product look more appealing. As branded packaging is now realized not only to be an easy and effective way to advertise and define your products in the market place but also a proven method to increase sales. At Shri Sai Printers we add value to your products through our packaging techniques.
India's most reputed and leading print service providers.
Our company has been founded by Sh. Late Prabhudayal Gupta in the year 1975 with modest poster printing unit. Due to long printing experience, state of the art manufacturing facility, production techniques, research & development and rigorous quality control measures, we have developed an inherent ability to manufacture a wide range of products which includes printed mono cartons, handboxes, corrugated boxes, stickers, leaflets, inserts, labels, paper bags and various other products for diversified industries.
Meet Our Team
Saurav Gupta
Saurav is overseeing the entire production and technical part of Shri Sai Printer. He holds more than 12 years of experience in print & pack industry and well acquainted with high end machinery. His highlighted preference are the quality of products and esteemed satisfaction of clients/customers. Also, expertise in exemplary completion of project before stipulated time.
Shyam Gupta
Shyam is responsible for marketing, strategic direction, performance and growth of Shri Sai Printers. Prior to joining print and pack industry, he has more than 10 years of experience in management consulting and research firms . He has strong in experience in lead generation, contract management and customer service. With his creativity and unique approach of sales, he has established Shri Sai Printers as a well known packaging solutions provider in Delhi NCR.