Welcome to Shri Sai Printers
Our Latest Works
We will impress you with our consistent high-quality graphics & printing versatility. We create value with our clients; deliver consistently with the single aim to reach higher by making smart investments in technology for smart innovations that push the envelope.
All
Packaging
Printing
Corporate
Our Deliverables
Our products are designed and manufactured to the highest quality standards and are the most reliable thus enabling our customers to enjoy the highest print quality and productivity, both today and tomorrow.
With our decades of experience in Industry, we have developed an inherent ability to manufacture a wide range of products which includes printed mono cartons, hand boxes, corrugated boxes, stickers, leaflets, inserts, labels, paper bags, and various other products for diversified industries.
Packaging Boxes50 Million +

Label & Stickers 10 Million +

Paper Bags 50,000 +

Office Stationery10,000 +
Why Choose Us?
We aim at utilizing the best of our abilities for creating an environment that encourages innovation and up-gradation helmed by a skilled workforce. We Endeavour for complete customer satisfaction and strive to give the best in all aspects.
Shri Sai Printers builds on this pedigree with a lineup of exclusive printing technology and cutting-edge facilities that are designed to bring out the finest details and enhance the tones and textures of your packaging and printing work.
We create outstanding printing & packaging solutions by combining intelligent strategy and unparalleled craftsmanship. We find the most cost-effective and eco- friendly solutions, whilst building character and creativity into everything we do.
Our Featured Services
Packaging Solution
Shri Sai Printers is committed to providing quality packaging solutions utilizing the skills of our professionals; we are providing various designs, dimensions, patterns and sizes of various packaging materials.
Printing Solution
We are one of India's most reputed and leading printing and packaging service providers specializing in packaging boxes. Be it packaging materials, products, or disposables, we offer Printing and packaging solutions tailored to your industry and business needs.
Corporate Solution
We offer a wide range of printed promotional marketing tools to our beloved clients. Our expert designers render these promotional printing services using modern technology in adherence with the international quality standards.
Customer Testimonials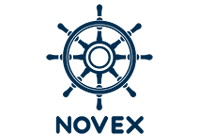 Extremely satisfied with the printing service and product quality at competitive price.

Professionalism, committment and quality makes Shri Sai Printer different among other printing services providers in Delhi NCR.

Strong determination and sound knowledge of Saurav in printing industry, enhanced the beauty of my products.

The boxes designed for energy bars are fabulous, it add value to my product. Satisfied with the printing and packaging services.
Our Clients